Residential Paving
Dedicated to being one of the GTAs top residential asphalt pavement companies!
Tired of searching for niche pavers with few services?
Pave Co. Ltd. specializes in residential driveway paving, new parking lots, existing parking lots, asphalt driveways, and many more services! We believe in providing commercial-grade quality work for our residential clients for asphalt pavement that lasts!
Our goal is to use Pave Co.'s vast expanse of tools and commercial experience in parking spaces and asphalt pavement to create stunning walkways, driveways, and patching for your property. Our experts are backed by over 20 years of experience and we're here to answer all of your questions in residential driveway paving.
As seasons change and years pass, customers seek new asphalt for driveways similar to any commercial-grade parking lot expansion or new parking lots. Asphalt has the potential to last but requires experienced pavers for smooth installation. If you require evenly toned and installed asphalt, Pave Co.'s professional pavers are the team to hire.
Residential Asphalt Pavement Services
Driveways
Lane ways
Excavation
New Asphalt
Patching
Parking Spaces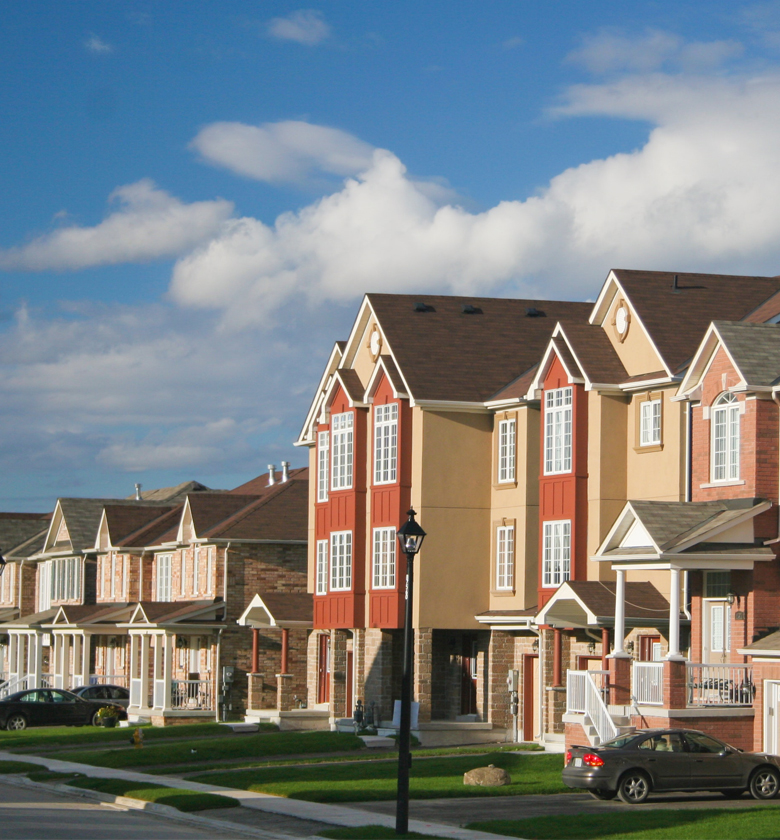 Driveways, Walkways & Patching
Pave Co Ltd. can help you with residential driveway, walkways and patching. Our team specializes in asphalt pavement for our customers because it is a cost-effective alternative to concrete that lasts! Asphalt is a petroleum-based product that can last between 15 to 20 years with the right care and maintenance. And fewer repairs means fewer costs over time! Our pavers have been in the industry for a long time, asphalt pavement quality is why we're in this business!
Asphalt is also a durable surface that offers flexibility! With the constant use of driveways, walkways, and subsequent patching work, asphalt pavement finishes are durable making asphalt less likely to crack over time. Contact our asphalt contractors today to learn why we're unmatched by other paving companies and services.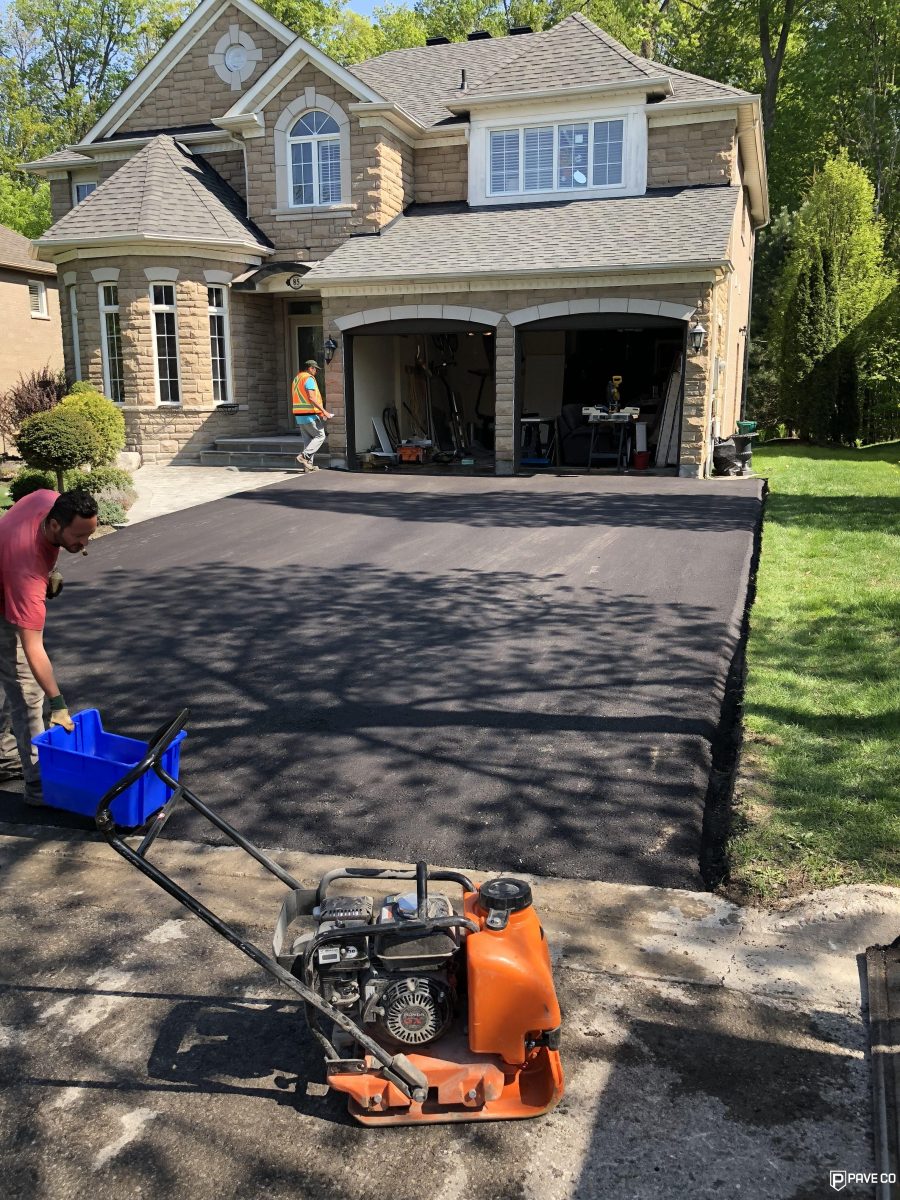 Excavation
Excavation involves removing soil, rock, and other ground materials using expert construction tools. Excavation helps our team restore and prepare construction areas for your residential project including a new asphalt driveway, walkways, and so much more. Paving companies must offer excavation services to help properly map out where new asphalt projects are going safely and productively, which also helps avoid any demolitions in the future.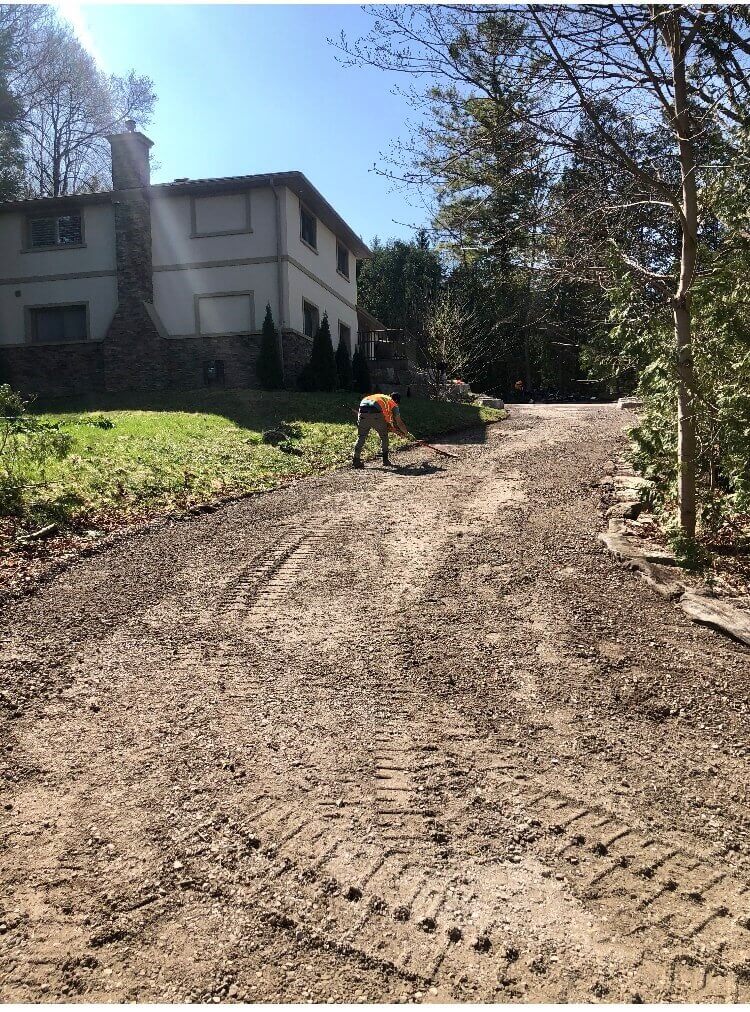 Farms and Agricultural Paving
Asphalt is without question an enormous upgrade over gravel, and in ways over concrete as well. Certainly, the benefits of asphalt over gravel for a silage pad are obvious. However, its benefits over concrete maybe not so much. Unlike concrete, asphalt is a smooth continuous surface that is perfect for scraping down to the last bit of silage. Also, the acids that are produced by the silage will eat at the surface of concrete causing it to chip out when scraped.
The experts at Pave Co Ltd. can grade, excavate and pave any and all areas you might require, including inside & outside of:
Silage bins
Barn floors
Stable floors
Greenhouse
Parking lot & roadways for Heavy Duty
Farming equipment & trucks traffic.
Dairy farms
Poultry farms
Improve the functionality and appearance of your rural and agricultural property with the application of a professionally installed Commercial grade Heavy Duty asphalt Pavement over farm roads & parking areas.