Full Asphalt Pavement and Patching Services
Our experts have been providing commercial asphalt pavement services for over 20 years. We offer thorough services in asphalt paving, asphalt repair, parking lot paving, parking lot repair, parking lot expansion, and so much more. Our longstanding reputation and expert equipment allow our pavers to complete almost any job with efficiency. When hiring our team, you can expect your asphalt paving project or asphalt paving repair to last. Contact our team today to learn more about our services.
Commercial Asphalt Pavement Services
Parking Lot Paving
Parking Lot Expansion
Hot Mix Overlay
Patches, Potholes, & Cracks
Speed Bumps
Laneways
Catch Basin & Manhole Repair
Asphalt Ramps & Heater Cables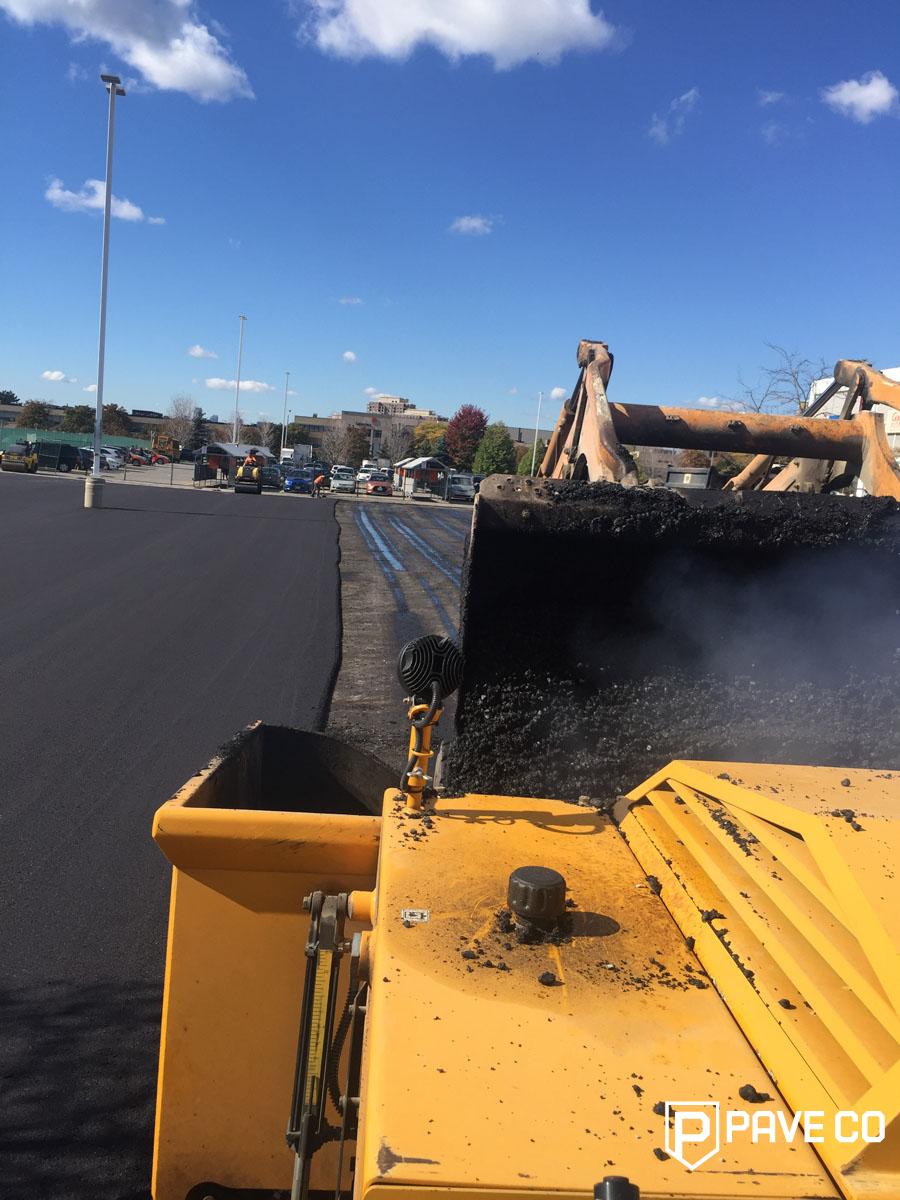 Hot Mix Overlay
Our team uses hot mix overlay as part of our asphalt pavement service offering to help ensure the longevity of your asphalt paving project. Hot mix overlays are a preservation treatment that binds hard elements together to create a flexible and strong asphalt pavement structure. By using hot mix overlays, customers can expect protective asphalt pavement layers that helps preserve existing asphalt and helps improve its surface for riders, overtime.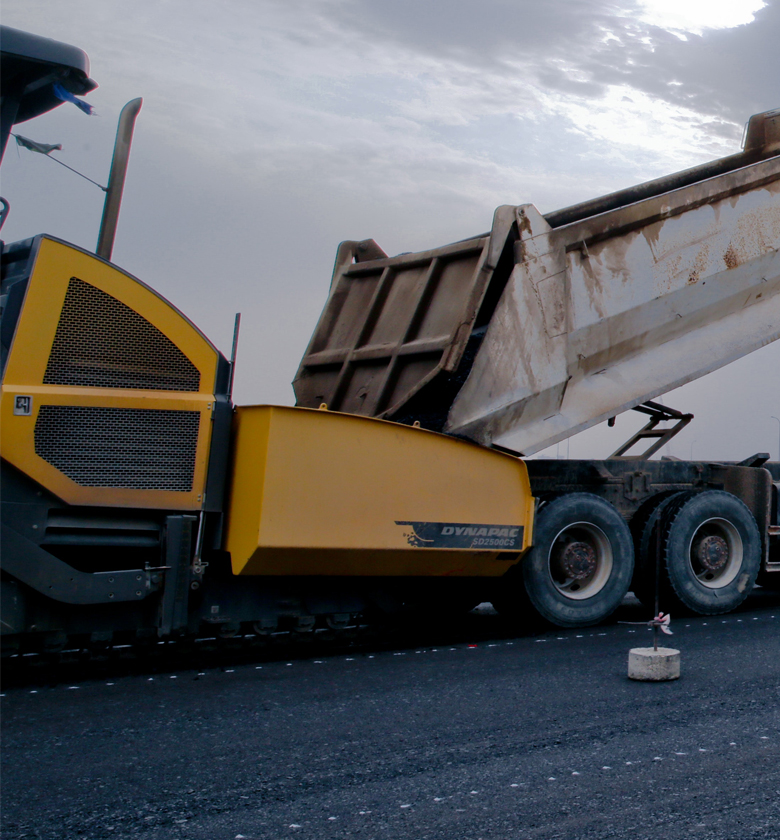 Commercial Asphalt Patching and Repairs
For worn-out asphalt paving surfaces such as parking lot paving areas that require parking lot repair, our team offers patching services for potholes and cracks that may come up over years of use. Our experts follow technical steps to ensure your asphalt paving project's damaged areas are repaired well to avoid further damage. We remove debris, pour and spread patching material to the existing pavement, and compact special material to provide a sleek and even asphalt pavement surface product completed by your go-to paving contractors and parking lot contractors.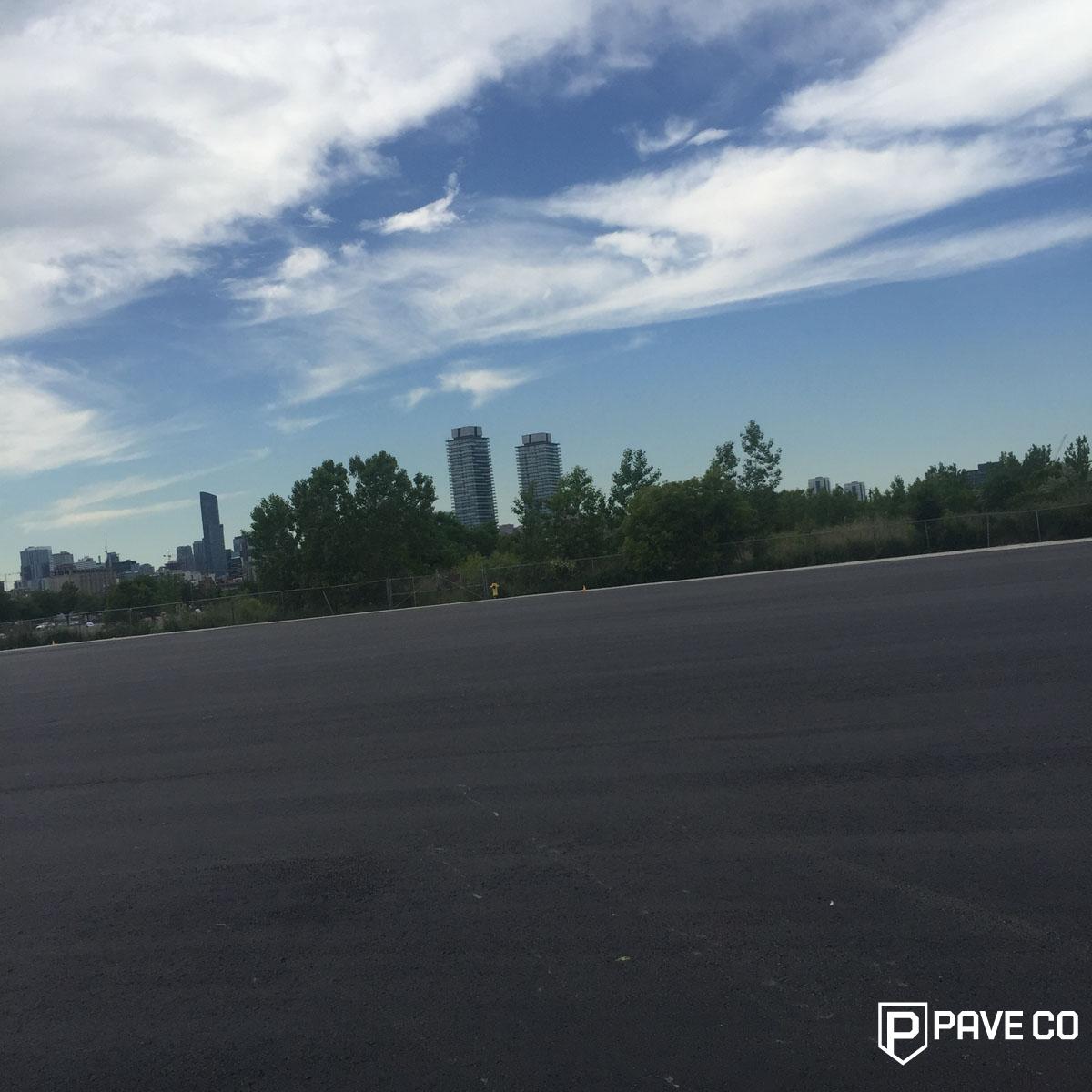 Speed Bumps
Speed bumps are traffic calming tools used to slow down speeding traffic in high pedestrian areas. Speed bumps are created using asphalt paving to ensure a smooth, pliable surface that can be easily moulded into your desired speed bump shape. Locations such as strip malls, residential streets, gas stations, school zones, parking lot paving areas, and so much more all benefit from the use of expert installed asphalt paving speed bumps.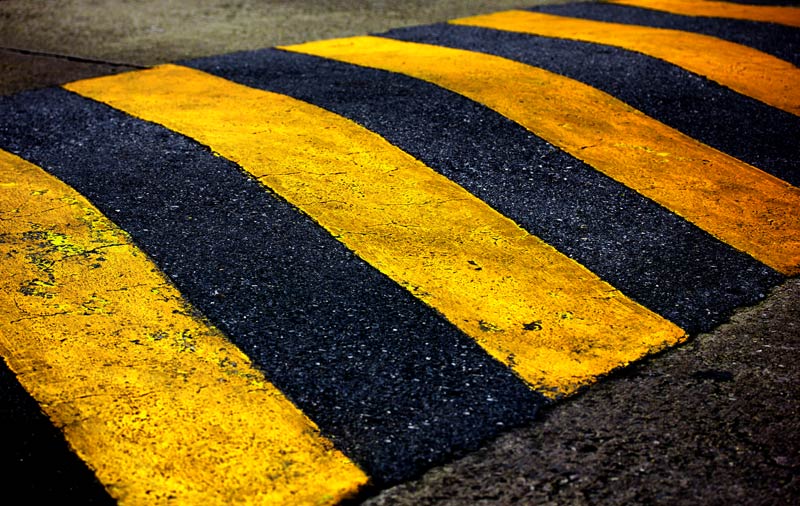 Laneways
Commercial laneways experience extraordinarily high volumes of traffic daily. As experienced paving contractors, we specialize in commercial projects from parking lot paving to high volume laneways! Our technical expertise allows us to work with stretches of laneways when installing asphalt paving for smooth and solid surfaces. Our goal is to ensure our asphalt repair and asphalt paving stands the test of time, for minimal maintenance required in the future.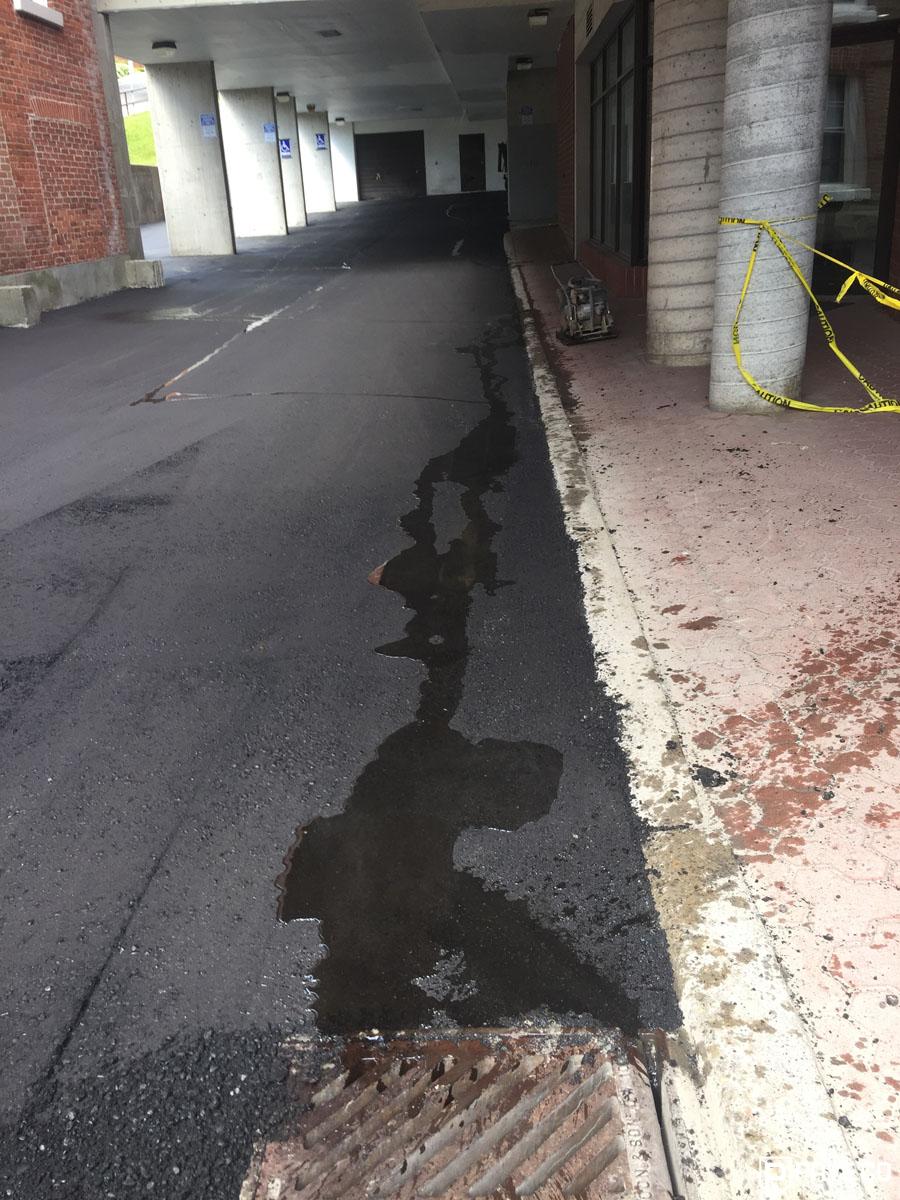 Catch Basin Pavers & Manhole Repair
Catch basins are also known as storm drains or sewers, and help drain excess groundwater. Manholes are utility shafts city workers use to access city systems and underground tunnels. These systems are paramount to the functionality of our community, and our trained pavers work in asphalt paving and asphalt repair of our city's catch basins and manholes. Our paving contractors specialize in asphalt paving. Our goal is to install seamless asphalt pavement that lasts.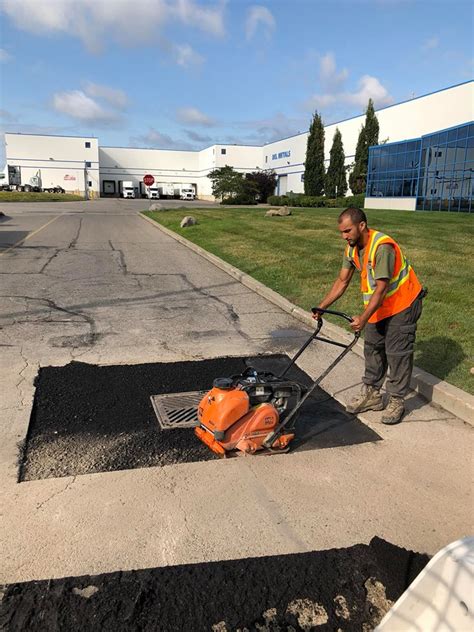 Asphalt Ramps & Heater Cables
Asphalt ramps are important asphalt paving elements that help transition driveways, parking lot spaces, and more without jolting vehicles with divots that damage your vehicle's suspension. As the GTA's go-to asphalt contractors, we help commercial businesses achieve smooth asphalt ramps so their customers can comfortably navigate their exterior retail space or commercial building. We also install electric heating cables that produce heat. These are highly beneficial during winter months to avoid frozen surfaces and so much more.