Asphalt Paving that Lasts!
Commercial asphalt paving requires expert installation to maintain the long-term use of your asphalt paving project. With ongoing wear-and-tear caused by hundreds, and potentially thousands, of customers and drivers per day, commercial projects need asphalt contractors with experience in asphalt paving for large-scale projects.
Our resources allow our team to deal in large quantities of commercial-grade asphalt paving to help big businesses keep their exterior grounds weather-protected and smooth for pedestrians and drivers. In hiring professional asphalt contractors for your commercial project, you can expect long-standing dedication to the effectiveness of our asphalt paving and an asphalt paving product that will last for decades to come.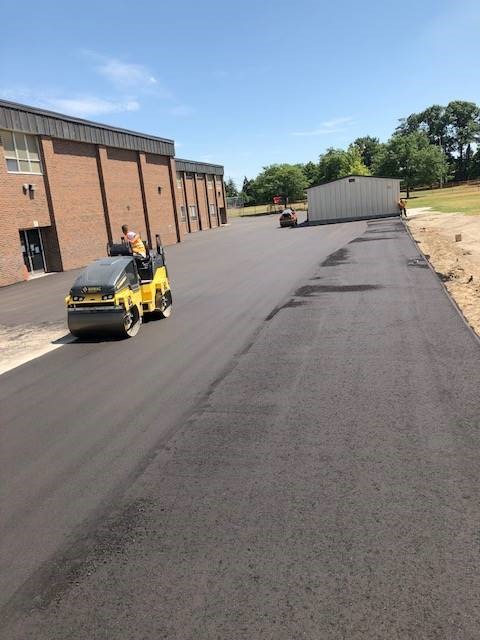 How we prepare for asphalt paving and surface finishings.
Asphalt paving involves many important steps to ensure a long-lasting product that is installed for a strong, flexible, and smooth finish. Our commercial paving contractors take the right steps to ensure your product is ready for driving and foot traffic!
Our team ensures the former asphalt paving surface has been thoroughly cleaned and prepped before applying new asphalt paving products.
We remove former asphalt paving markings through striping so that the new asphalt paving surface is smooth and uniform.
It's important to mask sewer basins and manhole covers during the process of asphalt paving and asphalt repair construction and we do that!
Our team of expert paving contractors always ensures a level surface before conducting asphalt paving across your commercial exterior.